Business Profile Series ~ Cole Solutions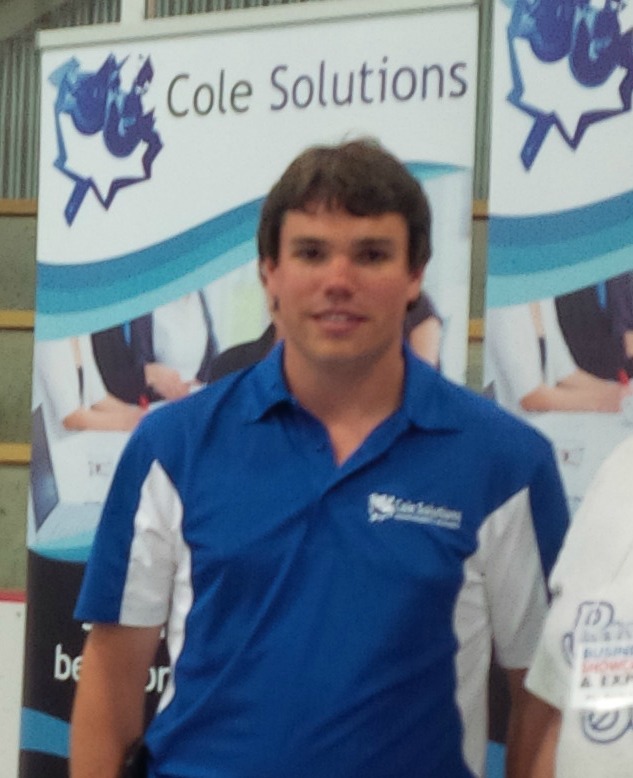 Cole Solutions was formed in 2014. A Graphic and Website Design company that through building relationships and delivering a high standard of customer services has expanded and grown in a short period of time.
In 2016 the image of becoming One Company, One Solution (with Infinite Possibilities) was launched with the opportunity being able to offer clients a full suite of products and services without them having to visit several vendors. The four categories comprising the one solution are: Graphic & Website Design, Apparel (Screen Printing & Embroidery), Print Products, and Promotional Products.
According to the business plan, "The Keys to Success for Cole Solutions is to build sales over a period of time and to create a customer for life. The business model recognizes it is essential that customers order products and services from Cole Solutions throughout the year. Therefore the strategy is continued exposure at trade shows and networking functions to ensure top of mind awareness coupled with direct mail and networking event sponsorship."
What impresses me about Andrew's business is how he is connecting with his target market which is all businesses. He puts himself in front of business every chance he gets. We all talk about networking… but this guy nails it, consistently. He is active in the Young Professionals Chapter of the Brockville Chamber of Commerce and when they have a special project, he offers his services to showcase his talents… to other businesses.
When an established business group needs to hand off a functional area to a younger, energetic up and comer, he is the first to come to mind. This was evidenced at the wrap up meeting for Leadercast Brockville where Andrew assumed the role of Registration. On the philanthropic side, in January 2016, he spearheaded along with another young business professional, the formation of a new group "100 Men Who Care Brockville" fashioned after the model "100 Women Who Care 1000 Islands". The premise is people come together to donate and become exposed to all the charitable causes and groups in their community.
There is a difference between someone who is a member of a group and those who demonstrate leadership and this is what Andrew does so well. He doesn't show up at a group, he takes a leadership role and business is about leadership.He makes me confident about the future of our organizations as many key roles are being handed off into the capable hands of the younger generations. Andrew also leverages his knowledge of sales, selling and the sales funnel and he is wise beyond his years in his grasp of this subject. He knows his stuff. Lastly,Andrew is the consummate networker because he has great communication skills, shows up to meetings and appointments on time, and is always professional wearing Cole Solutions image wear. It is evident he loves what he does because he is always smiling…isn't this someone you want to do business with?
You can connect with Andrew HERE.