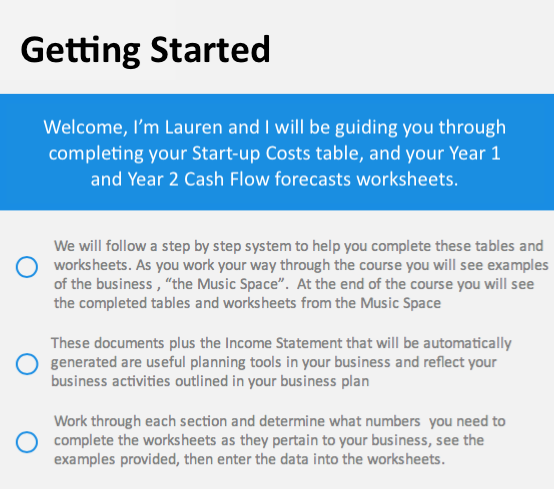 Welcome, I'm Lauren, and I will be guiding you through completing your Start-up Costs table, and your Year 1 and Year 2 Cash Flow forecasts worksheets.
These documents, plus the Income Statement that will be automatically generated, are useful planning tools in your business and reflect your business activities outlined in your business plan.
We will follow a step-by-step system to help you complete these tables and worksheets. As you work your way through the course, you will see examples of the business, "The Music Space". At the end of the course, you will see the completed tables and worksheets from The Music Space.
Work through each section, and determine what numbers you need to complete the worksheets as they pertain to your business; see the examples provided, then enter the data into the worksheets.